High quality mercury gold 1200 grinding Wet Pan Mill is used for grinding gold ore, especially small gold rock stone, which can grind into 100-150mesh. Many customers from Africa would like to import wet pan mill because of low cost and high productivity. The most important thing is that, with mercury, our customers can get pure gold directly after wet pan mill, which is suitable for people who want to start small gold business.
Advantages of Wet Pan Mill:
A. Roller and ring is made of High manganese alloy steel, much harder and stronger than common iron type.
Another advantage is manganese type roller and ring surface is more smooth, which will prevent the holes absorb the mercury and gold.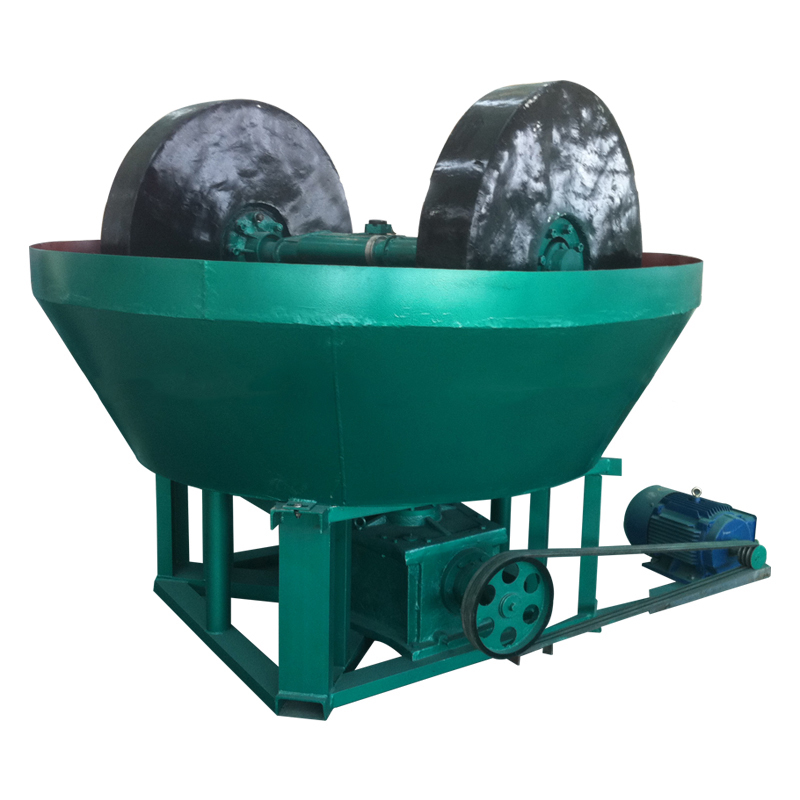 B. Basin is made of 5mm thickness steel plates and the welding finish is very smooth, which ensures the wet pan mill can work stable and without any shake. In Sudan market, most wet pan mill basin is 3mm thickness, which makes the pan mill shake when it works.